The Sun in Astrology
The Sun represents our ego, the self. How we outwardly operate in our life. Coupled with it's birth chart location, the natal moon sign, and other planetary positions, it can illuminate an individual's life purpose and path.
Sun Taureans are born between April 20 to May 20—cusp dates may shift by a few days given the birth year.
You Are Gifted With Your Hands
Whether it be working in the garden, playing an instrument, building a house, sculpting your latest masterpiece, or painting a portrait, you are amazing when it comes to your hands. Being able to construct something out of nothing with the grace of your hands has always come naturally for you. If you are not currently involved in a hobby or occupation that involves molding, forming, or creating things with your hands in a very physical way, you should consider seeking an outlet that can utilize this natural ability of yours.

As a Taurus, you need to be Inspired! If you are not inspired, it is extremely difficult for you to find the motivation to go on with something. This is why it is so important that you find an occupation you can believe in, that allows creative expression in some physical way. This is the area where people tend to give Taureans a bad rep by labeling them "lazy." Uninspired fits the bill, more than lazy. If people want to motivate you, they need to have vision. Real Vision. You are naturally an artistic thinker. Creative vision energizes and excites you! That's an endeavor worth your time.
You Are a Sensual Being
You are every bit of a physical being. Taurus is an Earth sign. Everything representative of the Earth applies to the Taurean. You are grounded, earthy, real, physical, and sensual. With Taurus also ruled by the planet Venus, this certainly does translate into sensual sexuality but does not stop there.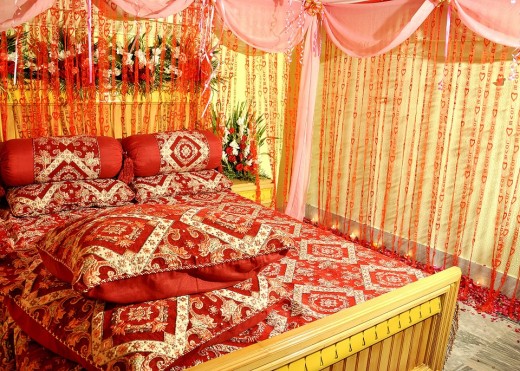 You are drawn to rich, soft, luxuriant textures and materials. You prefer to wear clothing that feels sumptuous. As a matter of fact, you thoroughly enjoy being surrounded by opulent decor and furnishings. These things genuinely bring you a sense of contentment and happiness. This doesn't necessarily make you a "materialistic" individual, you just appreciate and prefer (more than most), the finer things in life. Just be careful that you don't inflate this eye for quality in such a way that you allow yourself to forget what is truly important in life.
You Are Tenacious
When you are inspired to action, watch out! You are extremely persistent and ambitious. Like I said though, you first, need to be inspired. Once that has happened, you set your eye on a goal and much like the bull (which represents Taurus), you push, back up, and push some more until things budge in the direction you intend.

One of Taurus's well-known traits is being a bit stubborn. It is this sense of unyielding vision that allows you to reach the majority of your goals that you set out for yourself. As a Taurus, you are a builder by nature; it's not an option, it's just what you do. One way or another, you will build it, and it will be spectacular!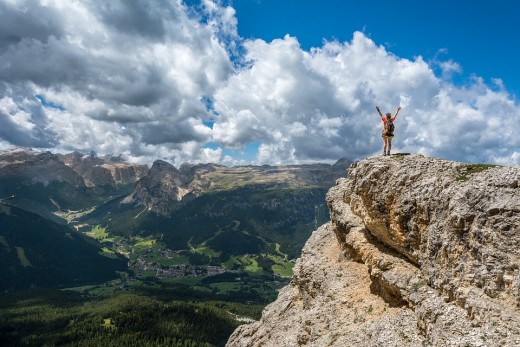 You Are Brave Beyond Measure
When it comes to living in this world, there is virtually nothing that you fear. Truly, you are brave beyond measure. You fear nothing in the face of adversity, in fact, you see no problem in shaking things up. When injustice is happening before your eyes, you are not one to cower in the shadows; you come out like a raging bull in defense of the meek. You have strong beliefs, and philosophies and you proudly stand true to them. You will defend them if need be.

You are not afraid of living; you are not afraid of dying, and you certainly are not afraid of trying anything. The only real "fear" you may have, is that you are deeply afraid of someone hurting the sweet, gentle soul that lies far within that tough exterior of yours.
You Are Extremely Practical
Like the other Earth signs in the zodiac (Capricorn and Virgo), you are superbly grounded. And with groundedness, comes practicality. You are a logical genius when it comes to problem-solving. When everyone else in the room is at a loss of how to deal with an issue, you can tap into your intuition and pull the most "duh" answer out of thin air with little to no effort. You're the person that comes up with the ideas that everyone else wished they would have thought of.

Because of this logical genius of yours, you make for a great inventor of everyday items that would somehow make others lives easier. You appreciate the usefulness of objects and may find yourself searching for creative ways to complete mundane, everyday tasks. You may have even dabbled in inventions as a kid. If anyone in the zodiac had a chance at coming up with that so simple "million-dollar" idea, it would be a Taurean. With such practical ingenuity and a natural magnet for money and luxury, the world could be your oyster—with just that ONE simple, good idea.
How to Seduce a Taurus
Other Spectacular Taureans
Janet Jackson
Melania Trump
Dwayne Johnson
Penelope Cruz
Don Rickles
Mark Zuckerberg
Donatella Versace
Jessica Lange
George Clooney
Adele
Yogi Berra
Cher
Queen Elizabeth II
Channing Tatum
Ella Fitzgerald
Dev Patel
Ving Rhames
Al Pacino
Salvador Dali
Randy Travis
H.H. Holmes
Malcolm X
Kirsten Dunst
©2017 Sunny Side Astrology —pics courtesy of pixabay.com