The Sun in Astrology
The Sun represents our ego, the self. How we outwardly operate in our life. Coupled with it's birth chart location, the natal moon sign, and other planetary positions, it can illuminate an individual's life purpose and path.
You Are in a Constant State of Analysis
Many of you learn early in life that it seems safer to keep to oneself—leading most of you to enjoy and prefer a life of solitude. Not just to feel "safe," but to also give yourself space for quiet contemplation of things deeper than the superficial "needs" and yearnings of others. Life's mysteries are of great intrigue to you. You want and need the space to expand spiritually.

Many of you yearn for a deeper sense of consciousness and understanding. You sense that there are intelligent, unseen energies around us. For many Scorpios, it is often difficult to fully subscribe to any organized religion. A rigid, dogmatic system does not seem to answer the deepest questions that reside in the recesses of your mind.

For such a deep feeling, deep thinking individual such as yourself, it is incredibly important that you keep people around you that recognize and appreciate this lone side of yours. They must understand that you need your personal space often—preferably on a daily basis. Other Scorpios, Pisces, and Cancer individuals innately know this as they too are cut from a similar cloth.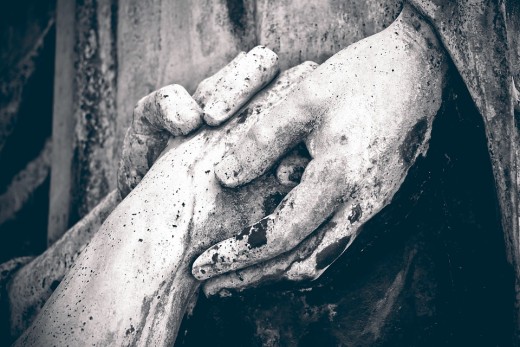 You Are Loyal to the Death
You do tend to keep everyone at a safe distance. It takes you a long time (sometimes years) to feel when an individual is remotely trustworthy. This is not because you are a rigid person. Contrary to popular belief, most Scorpios are only harsh on the outside.You are incredibly soft, tender, and deeply feeling beings on the inside. You feel that it is necessary to protect this delicate inner self from the hard reality of life. You've been to the circus, you've seen the strings.
However, to a very minute, chosen few, you are deeply devoted, loyal, and ready to lay your life down for them if necessary. When you do finally open yourself up to love others, you do it with unbridled passion. Not passion in so much as in a sexual way, but in a life or death way. There are few if any things that Scorpio truly "fears" in life. Death certainly is not one of them. You will do anything to keep your treasured ones safe and happy.
Scorpio in Love
You Have A Wicked Sense of Humor
There's no question that the ruling sign of sarcasm must be Scorpio. You were born with a wicked wit. You're the one in the room that with cool ease spouts off the most insightful, digging statement that either shuts everyone up or makes everyone roll over in laughter.

You have an innate ability to call it as you see it. It is nearly impossible for you to keep quiet when you sense "b.s." in your midst. And when there's a "fake" in the room, you'll quickly use your biting wit to expose the charlatan for what they are. You are also known to use this dark humor of yours as a protective mechanism that is virtually impossible to penetrate—leaving others speechless, without hope for rebuttal.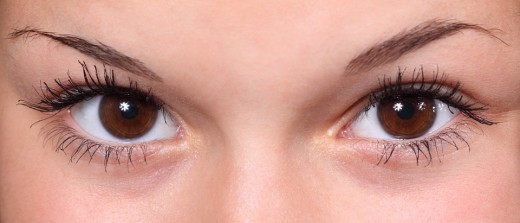 You Have A Superhuman Ability to See Through People
Born with x-ray eyes; nothing gets past your keen intuitive insight. As a Scorpio, you have an uncanny, inexplicable ability to read the true intentions of others. It is a particularly rare event that you would find yourself duped by another. Your vision is long, and your guard is up high.

This powerful ability of yours kicks in immediately upon meeting someone. While the mysterious aura you project is puzzling to others, you are peering deep into their energy field and feeling them out. Your intuition is one of the most powerful gifts of all the zodiac (next to the Piscean). One significant difference you have from the Pisces individual is that while the Piscean immediately picks up on one's inner goodness, you instantly feel others inner darkness. This extraordinary skill of yours can and probably already has protected you and your loved ones from harm.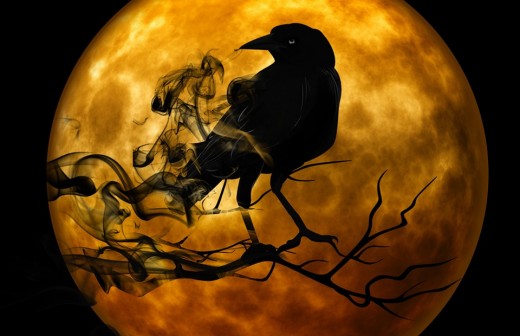 People Are Drawn to You Like a Magnet
There's no denying it; people are typically mesmerized by you. Plain and simple, you contain a heavy dose of animal magnetism. As you get older, the more pronounced this energy will become. World wisdom mixed with a thick air of mystery draws individuals to you like a moth to a flame—especially those of the opposite sex. There's just "something" about you. You unconsciously give off the feeling that it's OK and preferred to leave all inhibitions behind—without judgment. Many times, the opposite sex will pick up on this energy and subconsciously want to be "freed" by you, in more ways than one.

The thing about it is is that Scorpio rules all that is deep beneath the surface of things. So even when you aren't brooding about anything, in particular, you come off as if you are. This unconscious manner can lead others to either be intrigued by you or suspicious of you.
It's also worth noting that because of this mysterious darker energy, you will most likely have a keen interest in things that are unsolved, unknown, unexplained, secretive, and on the fringe of society. Detective work is natural skill and interest to you. Finding a vocation that somehow involves investigation and piecing things together would be a positive use of this energy.


Some Other Incredible Scorpios
Julia Roberts
Mathew McConaughey
Leonardo DiCaprio
Hillary Clinton
Bill Gates
Marie Curie
Theodore Roosevelt
Voltaire
Joaquin Phoenix
Johnny Carson
Pat Sajak
Dylan Thomas
Demi Moore
George Patton
Danny DeVito
Goldie Hawn
Carl Sagan
©2017 Sunny Side Astrology —pics courtesy of pixabay.com